u19'S LOOKING FORWARD TO 2018 VAFA FINALS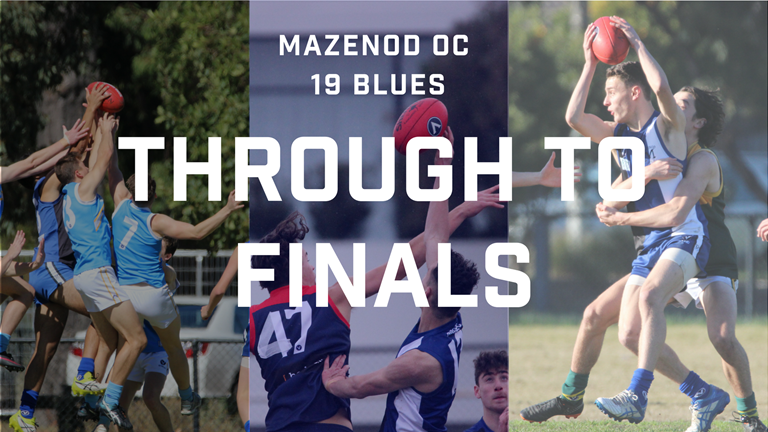 23 Aug | Kevin Nguyen
The Mazenod OC face a daunting but exciting finals weekend, with their first semi final against Old Brighton this weekend.
Having dominating most of the competition for the 2018 Normal Season, the 19 Blues were well prepared and primed for their final round game against Ormond, and finished off the regular season in fine form. The Blues beat Ormond by a comfortable 60 points, cementing 2nd on the ladder for an away final on Satursday against top sided Old Brighton.
Team Manager Mark Siwek definitely felt the pressure for the boys to cement a good spot in their final game of the season.
"We were wanting to set the tone strongly this week before moving into the finals rounds next week. Having played this team twice this season for one win each, there was more than just bragging rights on the line..."
While the regular season has mostly been smooth sailing for the Mazenod OC, pressure is definitely mounting against them facing Old Brighton, a team that currently holds a 2-1 winning record against the 19s. Previous match ups have been very close, with all matches having been won or lost with a margin of less than 20 points.
Despite all this, the team are looking forward to the match and what finals will bring to the table for the Mazenod OC.
"Finals footy is always different. The Blue boys needed to make a statement, withstand the pressure and then exert their influence. To come away with a 10 goal win, augurs well for the finals next week and should give the Blue boys a lot of confidence."
Mazenod OC will face Brighton away, at Brighton Beach Oval at 9:20am.